Technology News
Ben Winters
Staff Writer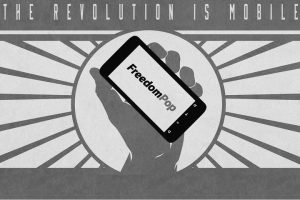 In the era of constantly developing technology, sometimes it is hard to keep up. As advanced as modern technology is, hackers are always a step ahead. Wire-tapping, NSA scandals and the Edward Snowden whistleblowing ordeal have all contributed to the general public's panic over privacy. And when there is demand, the industry is guaranteed to create the supply to match.
Three main smartphones: the Blackphone, made by former Navy SEAL sniper Mike Janke, the Boeing Black, made by a leading plane manufacturer and FreedomPop's "Snowden Phone" have been developed and are set to come out later this year in order to fill that demand.
The Blackphone is an Android-based phone that promises to guard your information from sites like Facebook and Google Maps. It is light, sleek and lets you make your own decisions on all levels. It does not tie its users down to any contract. You can be confident in your communications and choose what to share, and with whom. But, when you do share, you'll have to allow each and every individual time. For $629, it retails for less than the Samsung Galaxy and Apple iPhone.
The Boeing Black is another Android-based smartphone, designed with security as the main selling point. Although many logistical details have yet to be revealed, the most noteworthy feature is that when the phone is tampered with, it will "self-destruct." This deletes all data and prevents the phone from working. The Boeing Black is targeted more towards government agents who may have secrets to hold. The calls, texts, e-mails and Internet browsing will all be encrypted to make eavesdropping nearly impossible.
FreedomPop's privacy phone, coined by many as the "Snowden Phone," uses 128-bit encryption, the same level of protection used by banks and government agencies, to keep your calls, text messages and web activity secret. It runs on the Samsung Galaxy II and also prevents online marketers from tracking your web activity. The phone also defends against data monitoring set up by third parties that many people on different browsers would unknowingly subject themselves to. To add another layer of anonymity, FreedomPop is offering purchase with Bitcoin as an option to hide their identities. FreedomPop is available for $189, with free unlimited talk and 500MB per month for the first three months. After the initial plan, the plan comes to only about $10 a month.
Although it is unclear which one of these private smartphones is the "best," the answer really has to do with what your needs are. They each have a different financial burden, level of privacy and focus on what you want to keep from the government and potential hackers.
With the release of this new breed of phone, our priorities will be tested. Even when people value privacy more than they have in recent history, are they willing to veer away from the sleek and trendy world of iPhones?