Taylor Hoysradt, Staff Writer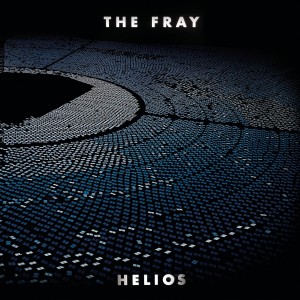 Let me start off by saying that if you are looking for the next "How to Save a Life" on The Fray's new album Helios, you aren't going to have any luck. In fact, the piano and vocal-heavy soft rock sound that The Fray are known for becomes muddled between a mix of genre experimentation and a heavy use of electronics. Upon listening to opener "Hold My Hand," it becomes obvious that The Fray are trying to expand their sound with different timbres and styles. As the album progresses, the listener will encounter anything from the southern rock twang of "Love Don't Die" to the Daft Punk clone "Give It Away." It isn't until the album's sixth song, "Keep on Wanting," that the vintage Fray sound even makes an appearance. The second half of the album finishes up with a couple of ballads and the extraordinarily boring closing track "Shadow and Dancer." For die-hard fans, this kind of genre-hopping will be considered either a breath of fresh air or a failed experiment. I found all of the different song styles to be pretty disorganized and it just sounds like the band is in over their head.
Another huge problem that arose with this album was the boring instrumentation and structure of the music. Helios includes a handful of songs that start off with a certain beat and melody, which you assume will be placed occasionally throughout the track, but remain unchanging for the entirety of the song. The songs have the feeling of a buildup and then by the time they end nothing has changed–not the tone of the vocals, not the beat, not the melody–which is a total head-scratcher. This kind of build-up with absolutely no payoff is like listening to a dubstep song where the beat doesn't drop; it's almost criminal. It's amazing that a band will try so many different styles of music but write every song with the same exact verse-chorus-verse-chorus-bridge-chorus form. That kind of songwriting is lazy and unimaginative.
There is absolutely nothing wrong with a band trying to expand their sound, but what The Fray has done on Helios just isn't how it should be done. Newcomers might like this album but I think true fans will have a hard time adapting to the new styles. The ultimate lack of consistency of the songs left me thinking that The Fray has developed an identity disorder that they need to dig themselves out of.
Rating: 2 out 5
Recommended Tracks: "Keep on Wanting," "Our Last Days," "Break Your Plans"