National News
Staff Writer
Ben Winters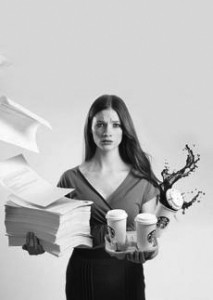 Internships, while an integral part of today's educational process, have a certain stigma attached to them. For many, the word "internship" means being unpaid, getting coffee, filing papers and maybe, if you're lucky, answering phones. Regardless, everyone still wants a position. Internships offer an unrivaled opportunity to meet successful people and gain connections for your post-grad job search. It's an initiation, proof that you've put in the effort and "paid your dues."
However, competitive internship programs run rampant, ranging from the small start-ups to powerhouses like IBM, The New York Times or Chiat Day. Many are paid and boast directly in the job posting that "you will not be getting coffee, you will be doing real work." Most colleges stress the importance of internships, noting statistics that show every internship you get increases your likelihood of getting a full time job right after graduation by up to 25 percent.
Yet, as the saying goes, with great power comes great responsibility. In this generation of "get it now, need it now" information overload, these types of internships offer a three month introduction. Sometimes it's an introduction to a company or a glimpse into a certain field you may be interested in. Other times it may be a test-run into the world of work—how it feels to wake up at 7 am, take a train, then a subway, walk four blocks in the pouring rain, work for eight hours with one lunch break and come back to do the same thing the next morning.
Students are surrounded by resources to help them navigate their vast career choices. Still, nothing compares to the insight offered by real-life experience. A summer internship has the potential to show someone that they may have chosen the wrong career path in time to change direction.
With all of this being said, many internships are still the internships of the past: poor working conditions and an often sub-livable wage. An example of this is the powerhouse media conglomerate, Conde Nast. The company owns countless publications that many young, creative professionals dream of working for: Vogue, The New Yorker and GQ just to name a few. Their internship program is highly revered since getting that name on your resume is invaluable to many employers and employees alike. Starting this summer, their internship program has closed due to a lawsuit from two former interns suing over pay.
Although it is understandable that the former interns would be upset about the poor pay, they must have known prior that they were not going to be paid well. Today's internships have almost transformed into gateway jobs. And as a result, internships with companies that college students would kill to intern for are becoming increasingly competitive. In a time when the roles of people are changing and younger people are gaining more responsibility, we should keep in mind that we must stay humble and hungry in order to learn the best and set ourselves up for the best future.
Looking for an internship this summer or in future semesters? Idealist.org, linkedin.com and internmatch.com are great resources to start your search. In addition, glassdoor.com offers prospective employees in both internships and jobs the insight to a given company's interview process, rating it through both number and description.