Monica Dore, Copy Editor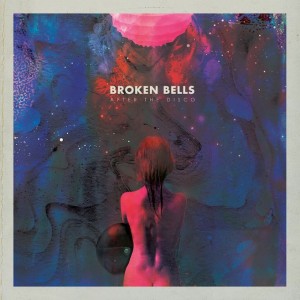 Four years after the release of their self-titled debut album, Broken Bells has collaborated again, releasing an 11-track album appropriately titled After the Disco.
Broken Bells is a two-member band, made up of artist-producer Danger Mouse (born Brian Burton) and James Mercer, lead singer and guitarist of The Shins. Since Broken Bells released their first album in 2010, both Danger Mouse and Mercer have kept busy. Danger Mouse became known for his production work for Beck, Gorillaz and the Black Keys; meanwhile, Mercer's band released their fourth album, Port of Morrow, which was widely praised by critics and fans alike.
The recent work of Danger Mouse and Mercer had fans bursting with excitement for the new album, citing the last four years as an indication that the new album would be worth the wait. Yet, some fans were let down.
Simply put, the new album is good. It's good in many of the ways one would expect, but it lacks the jaw-dropping effect that I had hoped for.
After the Disco is more cohesive than Broken Bells–which is actually where this album falters. Whereas the first album crossed boundaries and took the greater risk of combining many elements into a single album, After the Disco stays consistent with one sound. The new album has a sound true to its name–it's poppy and reminiscent of the decades following the disco era. And while Broken Bells certainly took a chance by resorting to the sounds of the past decades, perhaps they relied too heavily on inspiration from the seventies. The result of this blast-from-the-past sound is an album that was overall repetitive and predictable.
It's not all bad news, though. Although the album wasn't what I expected, After the Disco is an enjoyable listen with plenty of high points. The opening track "Perfect World" fools the listener into feeling optimistic, despite the song being about the disappointment of realizing love isn't all it's supposed to be. In it, Mercer sings "I've got nothing left/It's kind of wonderful/Cause there's nothing they can take away." This song sets the tone for the album, which, despite the upbeat instrumentals, ends up being largely about loneliness, disappointment and losing control in love and life. "Lazy Wonderland" is a standout track, providing a dreamy break different from the dance-electronic sound of the rest of the album.
All in all, After the Disco was a good listen, although very different than what I had anticipated. Broken Bells is undeniably talented, even though they didn't showcase their talent as well as they could have in this album. But maybe I should take it easy on the duo. After all, bad for Broken Bells is still better than good for many artists.