Patrick Boody, Contributing Writer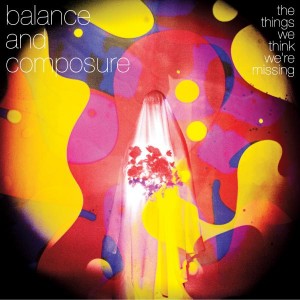 After four EPs and one full-length album, the melodic indie/punk band Balance and Composure released another record this past September, entitled "The Things We Think We're Missing." Based out of Doylestown, Pennsylvania, the band is starting to make a name for itself on the punk scene as one of the genre's most unique bands.
Their blend of punk-based percussion, heavy guitar riffs and unique vocals produces a one-of-a-kind sound. Signed by No Sleep Records along with bands such as A Loss For Words, Major League, Touché Amore and Hundreth, Balance and Composure is definitely among bands who are in the industry for the right reasons.
Their new album shows advancement in writing and is a matured version of their music. Lead singer Jon Simmons' lyricism is at its best with his musical insight welcoming listeners into his head. Upon listening to the first track "Parachutes," listeners will get a good idea of what they're in for. Songs such as "Tiny Raindrop," "Reflection" and "Notice Me" will definitely become favorites with fans of Balance and Composure.
Through the quality of this album, one can hear the determination to produce something so noticeably intricate and precise. The personal experiences of the band members are conveyed through their music, making it more relatable than ever. Packed with emotion, this band is best listened to whenever you want to drown out the rest of the world and lose yourself in the music.
After finishing up a short tour with the tremendously talented bands Slingshot Dakota, Cruel Hand and Title Fight, Balance and Composure is certainly gaining some great tour experience. Currently, the band is touring with Coheed and Cambria, the most well-known band they've toured with yet. The ability to tour with bands of this magnitude is definitely considered to be a blessing for Balance and Composure, and they are undeniably using it to develop as a band. "The Things We Think We're Missing" is just as incredible, if not better, than their first record, and is a skillfully mastered addition to their repertoire.