Gemma Pinto, Staff Writer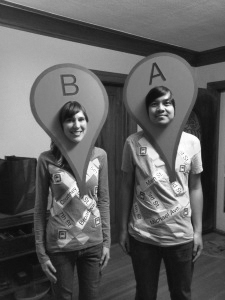 Halloween is just around the corner and there's one question on everyone's mind: what should I be for Halloween? Choosing a costume is always a tough decision. Whether it's a group costume, couples costume or even a costume just for yourself. Sure, you can be a celebrity or a character from a movie, but in case you're looking to switch it up this holiday, here are some more unique costume suggestions.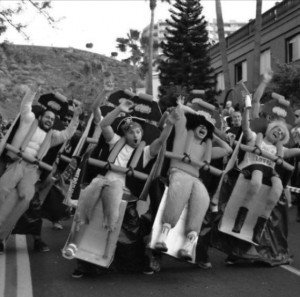 The typical group costumes revolve around cartoons and television shows, however there are different costumes for you and your entourage. For the ladies, the nail polish Essie can be your inspiration. This is how it works: each person picks a dress in the same style, but in a different color. The dress represents the nail polish color itself but to further the costume you might want to embellish your dress with white ink reading "Essie." For the brush, be sure to wear a white hat to finish off the look.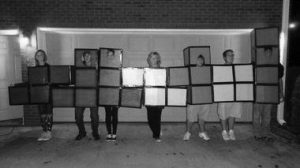 If you are looking to make a group statement, show everyone you know how to have a blast and dress as a roller coaster. You will need: cardboard boxes, garbage bags, fake legs and some commitment to the costume. Cut holes through the cardboard for your head and arms, while leaving the hole in the garbage bag for your real legs. The stuffed legs play the part of your passenger body, while your torso is exposed to create the illusion of the seated roller coaster passenger. In case you didn't know what these group costumes should look like, check out photo A and B!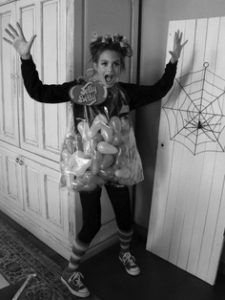 For you love birds, try something new with these witty costumes. Don't have a peanut butter to youre jelly? Don't worry, these costumes are sure to be a hit with you and whomever you decide to dress up with on Halloween. The game Tetris is an all time classic, so why not dress up as a game that everyone has grown up to know and love. Wear black long sleeves and black pants, preferably. It's going to take some boxes, coloring and some precision to get the costume just right. The boxes will be put over  your clothes but before that you have to decide the structure and shape of your Tetris piece and your partner's Tetris piece, that way both of you will fit together, as is the object of the game. Check out how these people did it in photo C!
Another great duo costume that's sure to make everyone laugh is to be Point A and Point B Google map symbols. For this costume, you'll need a basic colored shirt, a few street names and red pinpoint to wear around your head. The shirt must look like a Google map, with roads and intersections plastered onto it. The red pinpoint, the marker for each destination, will have to be big enough for your head to fit through it. After the red tear drop shape is secured, make sure one of you is Point A and the other, Point B. For references, take a look at photo D!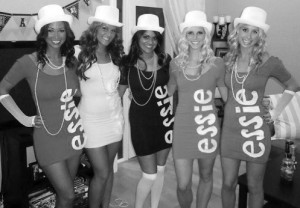 If you are looking to outdo typical costume-wearers, why not try something simple, something people have rarely thought about? You could be a bag of jelly beans. All you have to do is wear all black clothing, along with a clear garbage bag and some balloons.
The clear bag is used to be worn around neck as the bag that contains the jellybeans, or in this situation, a variety of colored balloons. For the full effect, add the Jelly Belly symbol to your costume. Look at photo E to see what it turns out looking like! Another quick and different costume is a scuba diver. This too requires a black ensemble with few props including goggles, flippers and colored bottles. The colored bottles act as the breathing tanks, secured to your back and the goggles provide the touch for others to identify your costume.  Photo F shows what it should look like!
Hope these costumes bring out the creative side in all of you. There's no better way to embrace the Halloween tradition than to go all-out with extreme costumes.