Marielle Genovesi, Culture Editor
Don't be lame this Halloween! Get creative and make a festive punch. It is super easy and looks pretty horrifying, but is actually delicious, so it is the perfect Halloween drink.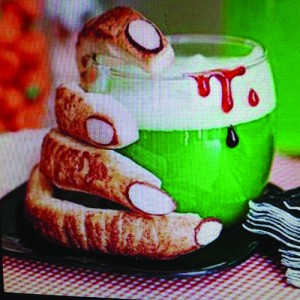 Prep Time: 7 minutes
Ingredients:
2 (12 fluid ounce) cans frozen limeade concentrate
2 (12 fluid ounce) cans frozen lemonade concentrate
2 (2 liter) bottles lemon-lime flavored carbonated beverage
1 (750 milliliter) bottle rum
2 quarts lime sherbet
Directions:
In a large pot, combine limeade, lemonade and lemon-lime soda. Stir in rum (add more to taste if desired.) Mix in the lime sherbet.