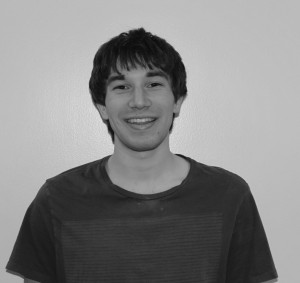 Richie Feathers, Arts Editor
When was the last time you sat down and listened to an album from start to finish? This isn't meant to be a rhetorical question.
As an obsessive music lover first and music industry student second, there was very little that I could see myself writing an opinion piece on besides music. But I wanted an aspect of music that meant the most to me; one that can surprise, comfort and thrill me above all others. Of course, promoting a new artist would've been interesting, and insisting that you see another in concert could've been fun, but it's the album as a whole that's the reason I'm a music industry major to begin with.
In a music market where everything is digitally offered and readily streamable, the album has been unceremoniously shoved to the side in favor of a more detached listening experience based on its most popular songs. I'm not suggesting I have some authoritative voice, nor is this a ploy for the hipsters of America, I just don't want to see the album forgotten in an age of tweets, texts and Teen Mom.
To me, every album is remarkably different. Not all may stand out, and it certainly takes a lot to become a true classic, but I think each one carves out its own tiny sound in the music industry and the listener.
There's nothing like listening to an album all the way through for the first time. You're opening a box with exciting contents and picking out what you like. And for just that first listen everything is brand new. But it's the tricky order of songs, the delicate balance of pace, the intertwining of moods that determines how much you take from the box.
You don't have to be a music industry major to appreciate a good album. Nor do you have to listen to a certain genre; Lady GaGa's "Born This Way" is as strong a pop album as Iron & Wine's "Our Endless Numbered Days" is a beautiful folk album and the Yeah Yeah Yeah's "Fever to Tell" is a great garage-rock album. You just have to give it a try and listen.
When given the opportunity, an album can change how you feel. Turn the lights off and put on Bon Iver's "Bon Iver," and tell me the problems of the day don't disappear, even for a moment. Or listen to Arcade Fire's "Funeral" and try not to feel just a little more rejuvenated. Or go on a hike with Bob Dylan's "Highway 61 Revisited" and see if you can't recognize with any of his musings on the way life works. Of course, his individual songs stand well on their own, but it's the continuation of each lyric, the combination of every poignant narrative, up to the sprawling grand finale that gives the album its revelatory results.
As fans, we so readily gravitate towards music as a therapeutic outlet, and complete albums are the best breaks from our busy schedules, the best companions on a quiet drive and the best shoulders to cry on. Everyone should have their favorite albums; like good friends, familiar albums are comforting, dependable and always entertaining. And like good friends, they should never go out of style.