Hannah Griesel, Contributing Writer
Katy Perry burst onto the charts in 2008 with her breakout single "I Kissed a Girl," and pop music hasn't been the same since. Single by single, she has managed to become an iconic part of today's female pop music scene, right alongside Lady GaGa, Rihanna, Ke$ha and P!nk. Perry released her much-anticipated fourth studio album, "Prism" on October 22. The album started off with a bang, or rather, a "Roar." Her lead single has been dominating the charts since its August release. It has been compared to Sara Bareilles' "Brave," though Perry's management has stated that the song was written and recorded before Bareilles' release. This is a perfect recipe for a pop anthem: combining a catchy beat with empowering, feel good lyrics and of course, Perry's killer voice.
"Walking On Air" and "Dark Horse," which features rapper Juicy J, were also both released as promotional singles before the album came out. "Walking On Air" was evidently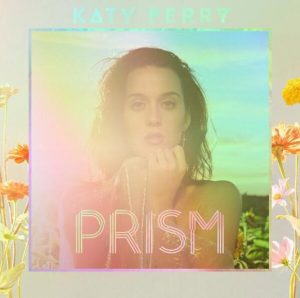 inspired by Swedish house music, which also seems to be an influence in "International Smile" and "Love Me." "Birthday" was inspired by Mariah Carey and sounds like it could be straight off one of her albums.
In "Unconditionally," the second single, Perry sings about completely accepting a person for who they are. Besides being Perry's personal favorite track from the new album, Capitol record's president has predicted that this will become the most popular wedding song of next year. "Double Rainbow" compares the rarity of a double rainbow to the rarity of finding a love like the one she sings about. The cheesy-happy theme seems reminiscent of "Firework," off 2010's "Teenage Dream."
"This Is How We Do" is described as the more grown up version of "Last Friday Night (T.G.I.F.)." She sings about living a glamorous life, including drinking too much and sleeping around. It appears to be a parody of itself at certain points and it's hard to distinguish whether Katy is really trying to make these things seem "cool," or if she's poking fun at them. She sings, "This goes out to all you people/Going to bed with a ten/And waking up with a two."
Perry was inspired to write "This Moment" after hearing the audiobook "The Power of Now," which adds a romantic spin on the thought of living in the present. However, the lyrics seem distractingly similar to Rihanna's "Right Now" off 2012's "Unapologetic." Rihanna sings "Tomorrow's way too far away/And we can't get back yesterday," compared to Perry's "Tomorrow's unspoken/Yesterday is history."
"Ghost" is about losing someone who you were once close to and feeling like the moments never happened at all. The vocal style feels different from other tracks on this album, but is supported by its hauntingly powerful lyrics.
"By The Grace of God" seems to be about Perry's 2012 divorce from Russell Brand. She mentioned in an interview in September that she had suicidal thoughts after the separation, and the song sees her literally picking herself up off the bathroom floor, looking in the mirror and deciding that love was not going to kill her. She sings that she "decided to stay," meaning "to stay alive."
Although "Prism" is packed with potential hits, it shows a more serious side than "Teenage Dream" in the intensity of the lows she describes. Perry is still a hit machine, but this album is more grounded than what we've known from her in the past. Whether we're dancing to "This Is How We Do," or feeling her sorrow in "Ghost," Perry is along for the ride, and we're thankful for that.