Alex Fredkin, Arts Editor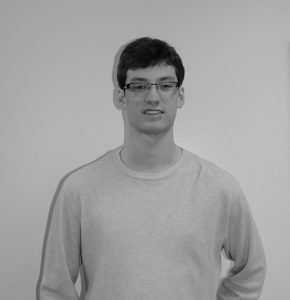 Twerking—it's a word that right now is synonymous with pop star Miley Cyrus. After her embarrassing, awkward and totally bizarre performance at the VMAs this year, that is all people have been talking about. Ask an uneducated person who invented twerking, and you might just hear Miley's name. As one might expect, this is not true at all. Twerking actually has origins tracing back to Africa, and its American origins date back to early '90s New Orleans. Consider this your education, welcome to Twerking 101.
Twerking's earliest origins can be traced back to a traditional dance from the Ivory Coast called "Mapouka," which loosely translates to "the dance of the behind" (pretty self-explanatory.) It is done by the dancer, usually a woman, facing away from the audience, shaking her butt and usually bending over, very similar to the westernized version of twerking that most of us are familiar with today. The Mapouka dance was not originally sexual in nature, and was more akin to most forms of dance, simply a celebration of joy and life. But in the Ivory Coast around the 1980s it started to become more and more sexualized, to the point where the government prohibited the dance from being performed in public in '98. Its foray into the U.S. began in the early '90s with the popularity of New Orleans bounce music.
In 1993 DJ Jubilee came out with "Jubilee All" which is a classic bounce song and features the lyrics "Twerk baby, twerk baby, twerk, twerk, twerk." There is even a video online if you want to go see some antiquated twerking. While DJ Jubilee could be called an old-school bounce musician, the scene is very healthy today and is still vibrant. An interesting sub-genre is called sissy bounce, which features gay musicians leading the way, with Big Freedia and Nicky Da B being two popular artists in the field.
Twerking slowly started to work its way up the Deep South and entered the vocabulary of big name rappers such as the Ying Yang Twins, Three 6 Mafia, and of course the Hot Boyz, the hip-hop crew from New Orleans that gave us Juvenile and Lil Wayne. Juvenile's "Back that Azz Up" (1999) and the Ying Yang Twins' "Whistle While You Twurk" (2000) started to introduce twerking to a broader audience. Continuing this progression of twerkdom, Beyonce's "Check on It" in 2005 featured the lyrics "Dip it, pop it, twerk it, stop it, check on me tonight."
Today twerking is ever-present, and is showing up in rap songs as well as the EDM world. Nicki Minaj has been well known for twerking it, doing so in the video for Big Sean's "Dance (A$$)" and also being featured in Busta Rhymes' new song "#twerkit." Producer Diplo has been one of the biggest proponents of twerking, taking influence from bounce music as well as Jamaican dancehall and incorporating it all into his own hybrid style. His group Major Lazer is known for having great twerking anthems such as "Bubble Butt" and "Pon De Floor," while Diplo's own "Express Yourself" features sissy bounce artist Nicky Da B.
Now this history lesson ultimately ends with Miley Cyrus, at least up until this point. While her hyper-exploitation of twerking has gotten her a lot of fame and thrust twerking into the vocabulary of mom's and teachers everywhere, its origins are vastly different. With "twerk" being added this year to the Oxford English Dictionary Online (according to the Associated Press), twerking will be on the minds of everyone for the foreseeable future. All I ask is please think before you twerk, the art form has a much deeper history than you may think.