Melissa Rosman, Editor-in-Chief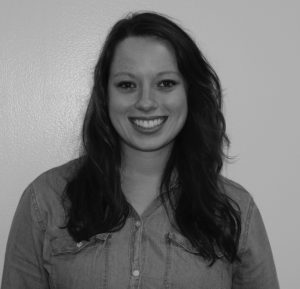 Music has a way of seeping into every inch of you, dredging up lost memories and molding your emotions. We consciously choose to play music that compliments the way we feel. There is a song that hits every emotion on key and allows melodies to eclipse our thoughts, even if it's only momentary. Music is something that we not only hear, it's something we feel. Each syllable is strung together with the instrumental track accompanying it to create a connection with the listener. Especially if the track is a live recording, the sound of the active audience, the distinctive differences in the singer's voice and the raw music allow you to close your eyes, lay back and float away into your own private concert.
Recently, I've been creating playlists on Spotify to match certain moods. Playlists "Rainy Day," "Party Mode," "Sad Songs" and "Empowerment," are fully comprised of songs that draw on the specific emotions I want to feel. While in a rainy day haze, nothing is better than drinking tea to Bon Iver's "Skinny Love," followed by Jeff Buckley's "Hallelujah" while contemplating the decisions of life and enjoying the faint sound of trickling rain. Or, if it's a day you roll out of bed thinking, "I'm going to prove them wrong…" try blasting Joanna Pacitti's "Watch Me Shine" off of your "Empowerment" playlist all while strutting around like "Legally Blonde's" own, Elle Woods (hopefully with the pink woman's suit).
Songs not only allow you to feel at ease or to be overcome with excitement, but they also create a sense of comfort. After going through a breakup, John Mayer's "Why Georgia" or "Neon," and debatably his entire "Room for Squares" album may be all you need, paired with a pint of Ben & Jerry's, to sooth your broken heart. Mayer's calm voice, acoustic guitar and lyrical virtuosity can mend any girl's self-sorrow when played for forty-eight hours straight. Or, if the breakup ended under unusually bad circumstances, I would recommend Paramore's album "Riot." The blame Hayley Williams places on members of the opposite sex is incredibly harsh, raw and exactly what you will need to express your anger.
Music can help you connect to and understand your emotions, but it can also trigger new feelings of exhilaration and anticipation. When it comes to the weekend, the "Party Mode" playlist would not be complete and neither would your Friday night without pre-gaming to R. Kelly's "Ignition (remix)" or to Beyonce's "Diva." Songs to prepare yourself for dancing at the Sip, Jimmy T's atmosphere and the Red Jug's eclectic jukebox mix are essential to the going out process. The right mix of songs will excite you for the evening, give you confidence and get rid of the tired spell you've been suffering. And if you're lucky (talent-depending), you'll enjoy a long sing-along with all of your friends, multiple times.
Music also has the unique ability to link us to the past. A crescendo has the ability to take you back to a specific moment in time, a person or a place. Just hearing the introduction chords to a song can bring back all kinds of emotions depending on the personal connection you have made with the song. For instance, doesn't James Blunt's "You're Beautiful" bring everyone back to eighth grade formal and your first slow dance with a boy? Or doesn't The Darkness' "I Believe in a Thing Called Love" take everyone back to a Market Street party where you danced on countertops? Music is a way to time travel, to engage in self-therapy, a way to lose yourself and find it again.