Kailey Chambery – Staff Writer
Yes, it's true, summer is officially over. But that doesn't mean fall has to be a drag!  Below are nine tips on how to embrace the season in between your hard work during this beautiful time of year.  There's only a few months left of 2013, why not end it right with some festive activities  you and your friends can all enjoy?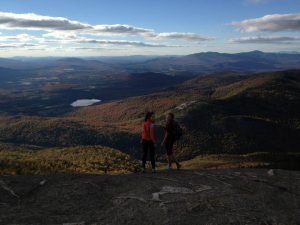 1. Fall Food
Get out there and enjoy all the flavors of fall this season.  Panera is currently featuring an Autumn Squash soup, and Starbuck's has it's signature Pumpkin Spice Lattes on the market as well.  If you want to bake something yourself, choose something festive like an apple crisp, pumpkin pie or candy apples.  It will smell amazing and taste even better.
2. Dress for the Season
Summer's over and it's time to put away the flip-flops until next year.  Try spicing up your wardrobe with some trendy new boots and cardigans or accessorize with scarves and leg warmers to stay warm on those windy days ahead.
3. Apple Picking
Looking for a fun activity to do with your friends this fall?  Middlefield Orchards in Cooperstown, NY is open for business! Nothing beats fresh picked apples and it's the perfect excuse to take a break and get away from campus for a bit.
4. Apple Cider
There's nothing that says it's fall like a crisp glass of apple cider.  Take a break from the coffee and try heating some up in the microwave for a hot drink on the walk to class.  Apples also contain an antioxidant called quercetin which will help boost your immune system during this season of colds and runny noses. Drink up!
5. Autumn Drinks
Trade in that cheap Keystone for some of the seasonal specials.  Options include Sam Adams Oktoberfest, Redd's Apple Ale and Shocktop Pumpkin Wheat.  If you're not a beer drinker, spike some of that fresh apple cider for something different while you're kicking back on the weekend.
6. Football Season
Whether you watch football or not, you're going to hear about it, why not have some friends over and make it a social?  Whip up an easy pot of chili or impress your friends with some baked goodies (refer to number one.)  If you're really not a fan of football, switch it over to pre-season hockey which has already begun.
7. Halloween Movies
Not in the mood to go out into those dropping temperatures? Stay in and have a scary movie night with some friends. With Halloween approaching it's only appropriate to watch those thrillers that get your blood pumping.  Insidious 2, The Conjuring or Evil Dead are a few of the newer releases, but then again, the classics never get old.
8. Take a Hike!
The Oneonta area is beautiful and as fall is approaching, it's a perfect time to get in some exercise while admiring the changing leaves.  Trail maps are available online to print out and you don't have to travel far seeing as they're located right on campus.  While you're up there, don't forget to spread some fall cheer with scenic Instagram pictures for the rest of us to enjoy.
9. Give Thanks
Considering Thanksgiving will be here in no time, why not show your gratuity by giving back to the community?  Though the idea might not sound fun at first, volunteering truly helps many people and is self rewarding.  The volunteer hours can't hurt, and why not give back during the season that's known for giving?