Richie Feathers, Staff Writer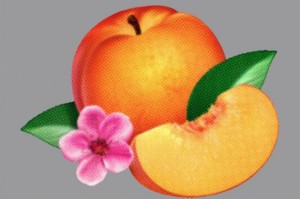 In the summer of 2009, nestled among hits from the Black Eyed Peas, Pitbull and Lady Gaga, was a tiny song called "1901" by the french four-piece Phoenix. Although initially unknown, the indie-pop gem soon grew to become one of the biggest songs of the year. Instantly recognizable from its opening synth jitters, "1901" was as bright as it was brilliant and it seemed that anywhere you went the song was always playing. But for Phoenix, the track brought enormous, overnight success and even ushered a well-deserved Grammy for their breakout record "Wolfgang Amadeus Phoenix"—a record full of color and sheen that also offered the hits "Lisztomania" and "Lasso." But as with any major surprise hit, all attention and anticipation then focused on what Phoenix would do next.
So the group had a choice: either try and recreate their 2009 masterpiece or take the formula and turn it on its head. Luckily for us, they chose the latter. Instead of "Ludwig van Phoenix" we get "Bankrupt!," the band's fifth album and their most experimental to date. While the record sounds similar to their last, "Bankrupt!" expands on the synth-heavy techniques and therefore is a much fuller-sounding album—a natural step forward for Phoenix who bring back Philippe Zdar as producer. Having also helmed "Wolfgang," Zdar proves once again that he knows how to highlight the creative sincerity that the band has always had, making "Bankrupt!" just as easily enjoyable as the last—even if it's not as immediate.
The album opens with "Entertainment," a bold look at sudden fame with oriental keys and Laurent Brancowitz's driving guitar before "The Real Thing" comes in among synth washes that unfortunately somewhat muddle the undeniable hook. Yet this mild misstep is corrected with the hectic "S.O.S. In Bel Air" and the quirky "Trying to Be Cool" where Thomas Mars sings of Mint Julep testosterone and how "There is no physical evidence of cannibal boyfriends." And "Bankrupt!" only gets better from there with the seven minute title track full of atmosphere and electronic beats that recall both parts of 2009's flawless "Love Like a Sunset." The centerpiece works wonderfully to move the album along and onto the strong second half. The excellent "Drakkar Noir" picks up the pace with colorful synth ascends and guitar riffs before gliding perfectly into the down-tempo "Chloroform." And later, the smooth-titled "Bourgeois" is a gorgeous penultimate track that's reminiscent of Coldplay's "Life In Technicolor" while "Oblique City" closes the record as a bouncy pop tune before an acoustic guitar coda fades into silence, leaving the listener to make a choice of their own: either go back to "Wolfgang Amadeus Phoenix" or hit replay. In this case though, both options are wildly advisable.
Although "Bankrupt!" may not have a single song as instantly accessible as "1901," it works even better as one cohesive package, showing that despite a career spanning 14 years, Phoenix are just getting started.

Key Tracks: "Entertainment," "Trying to Be Cool," "Bourgeois"
Grade: A-