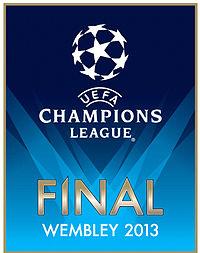 Justin Lovell, Sports Editor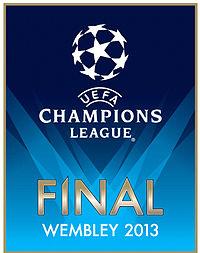 Besides the World Cup, UEFA Champions League is the biggest soccer prize in the world. 32 teams make the group stage and battle for months in order to win the gold at the end of the season. As we approach the final, on May 25, we are left with the final four teams. Bayern Munich vs. Barcelona and Borussia Dortmund vs. Real Madrid. Both match ups feature German vs. Spanish teams and because of that, we could have a great rivalry in the final come May. But before that, the semifinals need to be played.
Last season, Bayern Munich fell in the championship game to Chelsea on penalty kicks and was left with that bitter taste all year. Bayern came back and was able to dominate the Bundesliga winning the crown over fellow Champions League semifinalist, Borussia Dortmund. The team is lead by midfielder Bastian Schweinsteiger and defensemen Phillip Lahm. Most of Europe's dominant teams reside in England, Italy or Spain, but Bayern has shown that German teams can be some of the best in the world.
Bayern Munich's opponent, Barcelona, however might be even hungrier to bring home the gold this year. Last year, they fell in the semifinals to eventual champion, Chelsea, in one of the biggest upsets in recent memory. Barcelona is lead by arguably the greatest player today, Lionel Messi. The Argentinean set the record for most goals in a season last year but was furious he couldn't add a Champions League gold to his collection of achievements. Barcelona, just as Bayern, dominated their league this year, cruising to the La Liga title over rival Real Madrid.
Winner: Though I could see both teams winning the whole thing, only one can move on and after yesterdays crushing defeat, it has to be Bayern Munich. Originally I had Barcelona but the sound defeat proved that the German team is better and will advance to the championship game in May.
The other side of the bracket features two of my favorite teams. Borussia Dortmund is the clear underdog in these semifinals, but certainly shouldn't be overlooked, as they are a top ten club in the world. Dortmund has just as great talent as the rest of clubs, with striker Robert Lewandowski and midfielder Mario Gotze. What this club does lack however, is experience. They were heavily favored over Malaga in the quarterfinals but barley escaped with a win, as they needed two injury time goals to do so.
Dortmund's opponent, Real Madrid, has no such issue with experience. In fact this club has so much talent that great players sit on the bench very often. Madrid's problem this semifinal is injuries and being able to deal with them. Luckily for the Spanish club, they should be ok because of one key thing, Cristiano Ronaldo. As long as Ronaldo is out there, there is always a chance for victory. Much like Barcelona and Messi, Real is fueled by their star. Last year during the Champions League semifinal, Real fell to Bayern Munich on penalties and because of that, expect them to be playing with a chip on their shoulder in hopes of getting some revenge.
Winner: Even though Dortmund is my favorite club, I expect Madrid to pull out this victory and move on to the Champions League final. Madrid over Dortmund, 4-1.
Final Prediction: As the 2012-2013 Champions League comes to an end at Wembley Stadium, these two clubs will battle like never before, as the world is shown just why these two bitter rivals are such. The most important part of the game will come down to which star can lead his side better, Schweinsteiger or Ronaldo. While both are terrific players, only one can win on that day and I expect it will be Ronaldo and Real Madrid. Last year Real fell to Bayern in the semifinals, so getting revenge and wining the championship is only fitting as the club wins its first Champions League in over a decade. As for Bayern, for the second time in as many years they fall just short.