Kaylyn Boccia, Staff Writer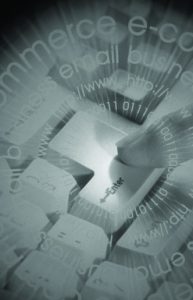 In a world so filled with automation, there are few things that still require solely the human mind and hand. The area of test grading may too fall victim to this computerization trend. EdX recently introduced a system in which students can take a college exam online, hit "send," and not only instantly receive their grade, but also have the option to try again for a better grade. Harvard and The Massachusetts Institution of Technology founded this non-profit enterprise. This free online software will be available for any institution that wishes to use it. It will free teachers from the long grading process by grading student essays and short answers through artificial intelligence.
Currently, machines are used to grade multiple-choice answers using Scantrons. However, grading written responses and essays differs greatly from multiple-choice answers, and because of this, edX's new system has many critics. These disbelievers say that the automated program falls short in comparison to a human teacher. One critic in particular, Les Perelman, has drawn national attention to his disbelief in this program. Perelman is a retired director of writing and currently works at M.I.T. as a researcher. He has put together a number of less than par essays, which the automated grader ranked higher than was deserved. Perelman and other educators showed their disapproval of edX's program by passing around a petition opposing it. This group of educators goes by the name of, Professionals Against Machine Scoring of Student Essays in High-Stakes Assessment. In their attempt to stop the program, they have received over 2,000 signatures in agreement with the opposing of edX. Despite this negative feedback, edX still seems to believe that their program will be successful, and popular, and expect that many universities will soon be using it.
The edX assessment tool gains the knowledge to grade essays by training itself. Human teachers, grade 100 essays themselves, and from that, edX uses techniques to learn from how the teachers assessed the paper. From there, the program teaches itself and produces a grade on its own automatically and instantaneously by using the scoring system created by the teacher. It also provides very general feedback for the student as to why he/she was given that grade.
This could be looked at as an "easy way out" for students, considering they can essentially keep retaking the exam until they're satisfied with their grade, however, the president of edX disagrees. Anant Agarwal believes that this serves as a learning experience for students because the process of writing the essay over and over improves the quality of their answers. Agarwal also says that edX grading will provide distinct advantages over the traditional classroom system because of its instant results, and feedback.
EdX is not the first company to use such software, however, it may set standards that give the automated grading industry a boost. Stanford is now on bored with edX, announcing Tuesday that it would work with them and incorporate the automated assessment technology in a joint education system. The main reason for Stanford's decision is because of the immediate feedback.
Whatever popular opinion may be on automated grading, this could be the direction we are headed towards in the future of education. This shift is not unusual, and we will continue to see human tasks being replaced with computers as our world of automation continues to expand. As technology continues to grow, the old style of accomplishing tasks will eventually become obsolete and edX might just be a small glimpse of the future.