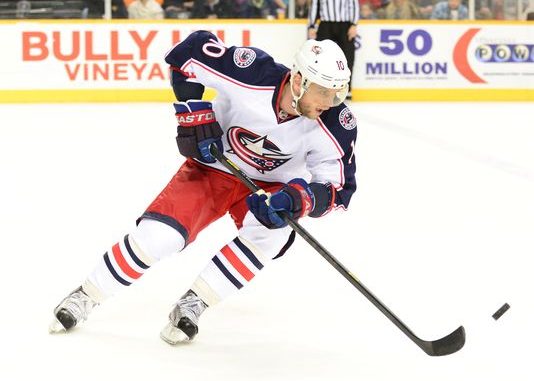 Bobby Lemaire, Staff Writer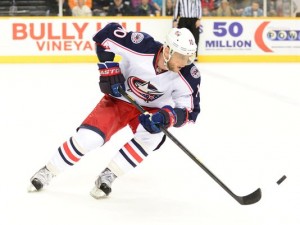 With the trade deadline passed, the NHL is in the homestretch of its shortened season. Out of all the trades, the biggest deal was the New York Rangers trading superstar forward Marian Gaborik and two minor league defensemen to the Columbus Blue Jackets, for forwards Derrick Brassard, Derek Dorsett, defenseman John Moore and a sixth round draft pick. While the trade was a shock to Rangers fans at first, it was very important for the present and even moreso, the future of this hockey club.
Gaborik has been inconsistent this year at best. There were a few games where he was the best player on the ice, but in a majority of them you could barely notice him at all and at a salary of $7.5 million, that just doesn't cut it. In addition to his high salary, the NHL salary cap is dropping from $70.2 million this year, to $64.3 million next year. This upcoming offseason, the Rangers have many notable players that they will want to re-sign, (Derek Stepan, Carl Hagelin and Ryan Mcdonagh), who they would not be able to afford if Gaborik was still on the team.
Another reason Gaborik was dealt was due to his up and down relationship with Head Coach John Tortorella. The coach has a very rigid system in which every player is supposed to back check and block shots, regardless of what a player's salary is. That is not Gaborik's style. He is on the team to use his blazing speed and quick wrist shot to put the puck in the back of the net. But, on many occasions, Gaborik was benched for a lack of effort on the defensive side.
The trade also benefits the Rangers in the present time. During the 2012 offseason the Rangers lost players to free agency who played an important role in last season's campaign. While losing players like Brandon Prust, Ruslan Fedotenko and John Mitchell to free agency, in addition to Brandon Dubinsky and Artem Anisimov in the trade for all-star forward Rick Nash, depth was going to be an issue this year and it has showed. The additions of Brassard and Dorsett, when comes back from injury, will give the Rangers more balance.
Gaborik had some great moments for the Rangers (most notably his triple overtime game winner in the playoffs) but it was best for both sides to move on.