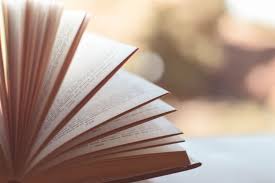 Katie Hebert, Staff Writer |
While poetry may sometimes need to be analyzed and dissected for meanings, it is a very accessible art form. It touches on universal subjects and allows for unique ways to convey a multitude of topics. Many poets use the art form to heal and process deep emotions, similarly to the way many people use any art form to cope, heal, and relieve stress. One particular poet, Donte Collins, uses poetry as a way to grieve and heal, and does so by describing their mother's death in their collection of poems, Autopsy, published by Button Poetry.
Donte Collins was named the first Youth Poet Laureate of Saint Paul, Minnesota. They are the winner of the 2016 Most Promising Young Poet Award and is the recipient of the 2016 Mitchell Prize in Poetry. They live in Saint Paul, Minnesota, and study at Augsburg College.
While people experience death and loss differently and at different points in their lives, this book also expands on subjects beyond familial loss. Collins uses their mother's death as the overarching subject in the book while also writing about their personal experiences of being black and queer in relation to death and dying. Collins also discusses their life within different relationships. It becomes clear that Collins lost their mother at a young age, hence referring themself as an orphan throughout the book, and speaking about adoption in multiple poems. They also describe mental illness within the book, hinting at the role grief plays on those who are mentally ill.
The first poem before the table of contents, titled "Death Ain't Nothin' But A Song," describes Collins' mother's soul instead of her body, using her death as a celebration of life and expanding her life and role in their life beyond physical form.
The poem is spread throughout the page, where stanzas alternate the margins in which they are positioned. The first poem after the table of contents is titled, "Don't Tell Your Uber Driver You're Going To An Orgy," in which Collins describes love and lust in relation to the loss of their mother, starting somewhat comical and bringing it to connect with their grief.
As stated before, the poem is presented with purposeful line breaks and formatting. One poem in particular that stands out in the book is Collins' poem, "Grief: The Inconvenient Translator," which takes the condolences and conversations people have with someone after a death and provides an alternate meaning.
Collins also has multiple poems in the book that use the method of poetry called "blackout poetry" or "erasure poetry," in which the poet uses a piece of writing and hides multiple lines or words to create a new poem. Collins titles these pieces similarly but describes themself as "the orphan," with the blackout poetry being called "an autopsy." This is seen in poems like "The Orphan Performs An Autopsy on Old Rondo-Age 20" or "The Orphan Performs An Autopsy On The National Anthem," which stays true to the concept of death and loss while also being creative in how the form is described.
Although many readers may not be able to relate to Collins' experiences with death, loss, adoption, marginalized identities, or all of the above, Collins' work hits home for anyone reading and provides insight on the intersections of pain and grief that they experienced. By the end of the book, you will have grieved, cried, and healed alongside Collins, proving that poetry is universal, and that readers of poetry can empathize and sympathize with their pain. Definitely a 10/10, and a serious recommendation if you are looking to read poetry that is contemporary, honest, and multi-faceted.