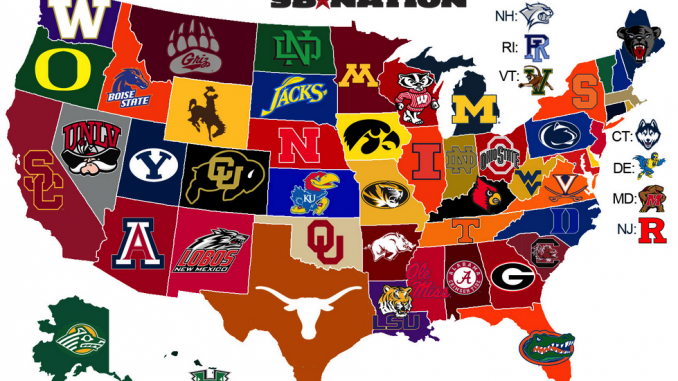 Nick Wetzel. Sports Editor
The college football regular season is officially over and the playoff committee has already chosen the four teams who will battle it out for the National Championship, so we here at The State Times will break down the top four and why they were picked.
Alabama Crimson Tide: Alabama was a lock for the one seed, and could even be considered as the greatest college football team ever. Some rating systems, such as FiveThirtyEight's Elo rating system, has them at the top and for good reason. The Tide easily has the best defense in the country, a feat they can usually claim, but they also have their most dynamic quarterback in recent memory. Jalen Hurts is in the Heisman conversation and is breaking many Nick Saban-led team records, such as most 300 yard games and most games with 200 pass yards and 100 rush yards. This is a phenomenal team and an easy one seed, especially at 13-0.
Clemson Tigers: The Tigers are just like 'Bama in that they were both definitely going to be in the top four when the committee made their selections. They have just one loss, a 43-42 thriller against Pitt that came down to a late field goal. They are also ACC champs again. Head Coach Dabo Swinney and Quarterback Deshaun Watson did enough this season to be in the CFP again and they will hope to get revenge on that Alabama team that defeated them in last year's playoffs.
Ohio State Buckeyes: The first real conundrum for the committee in its brief three-year existence was what to do with the Buckeyes. They are not conference champions this season, something the committee normally looks for in their playoff choices, but they do have a résumé that rivals Alabama for best in the country. They have beaten four AP Top 25 teams, Wisconsin and Oklahoma on the road and Nebraska and Michigan at home. Their only loss of the season came against Penn State by just three points. The same Penn State that is now highly ranked and just won the Big Ten Championship. The Buckeyes deserved a spot in the College Football Playoff, the only question was which seed.
Washington Huskies: The final spot in the CFP came down three teams: Washington, Penn State, and Michigan. Michigan's only shot at making it was if Penn State and Washington both lost in their conference championship games, neither of which happened, effectively eliminating Michigan. The key points for both teams to make it in was that Washington only had one loss, to a surging USC team, by just a touchdown and Penn State had two losses, but they beat one of the best teams in the country in Ohio State and won arguably the toughest conference, the Big Ten. The committee decided to go with Washington, even though they had the second worst nonconference schedule, over Penn State because Penn State lost to Michigan by 39 points. They couldn't overlook such an egregious loss.