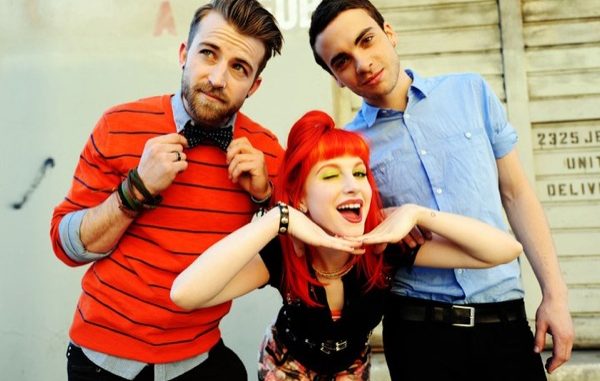 Christopher Milazzo, Staff Writer     |
We all know the classic hits from Paramore like "Misery Business" and "Still Into You". The band has the ability to fully engulf its listeners with truthful lyrics and instrumentals that always sound fresh and new. Paramore is back in swing with their new album "This is Why". With the band's release of their new album, their first since the release of their 2017 album "After Laughter", Paramore is back and ready to make noise once again.
The album opens with the title track "This is Why", and starts as a slow burn to the aggressive chorus which immediately pulls you in and makes you want to hear more. This song has the power of grabbing your attention with its loud production and then immediately cooling down. The sound goes back and forth making listeners want even more. We then transition into the second track "The News", which features Williams bringing back that teenage angst she had with some of the band's older albums. This track is very nostalgic for all hardcore Paramore fans. "Running Out of Time", the third track, hints at a more alternative-rock style song that is less loud and aggressive than the previous two. Williams explained that this song doesn't have much meaning behind it, but it's meant to poke fun at Williams's lack of time management.
The fourth track, "C'est Comme Ça", follows by being less loud and aggressive, but not in the best way. It feels like this track is just missing a certain element to make it really stand out. The only way the song stands out is a name that is not the easiest to pronounce. Following track four, we are introduced to "Big Man, Little Dignity", which starts out sounding like a reject from their previous album "After Laughter". Coming in at 4 minutes and 30 seconds, one of the longer tracks on the album, it feels a bit too long and feels like I'm listening to just instrumentals and not any lyrics. Track six "You First" is already a standout for the entire album. It's fast-paced and builds adrenaline that makes you want to try and break out of a cage and just move your body. On the seventh track "Figure eight", Williams sings about how she feels she is constantly spinning in figure eight and can't get out. With this track, I feel it's more important to be reading the lyrics than listening to them because it's one of the best-written songs on the entire album. "Liar" is the eighth track and it's one of the more chill and broken-down tracks on the record that could easily be forgotten about when looking at the album.
This track really demonstrates Williams's vocal range and her ability to convey emotion in different scenarios. She can go from a passionate rock star where you can feel her anger and rage or someone who is soft-spoken and is really trying to get the listener to listen to her and only her. On the second to last track "Crave", you are immediately hit with harsh guitar and almost perfect production that sucks you right in. Williams sings about how she can't wait to remember a certain memory and how she craves to relive that memory all over again. "Crave" is one of the standouts on the album and also a career standout. The last track of the album is "Thick Skull", and Williams tells the audience she is attracted to broken people and themes of self-blame linger throughout the track. The track starts out slow and eventually builds its way up to become sonically coherent with the rest of the album. The new album from Paramore is exciting and is a great addition to their discography. The group knows how to blow themselves out of the water with every album they release and leaving audiences wanting more.