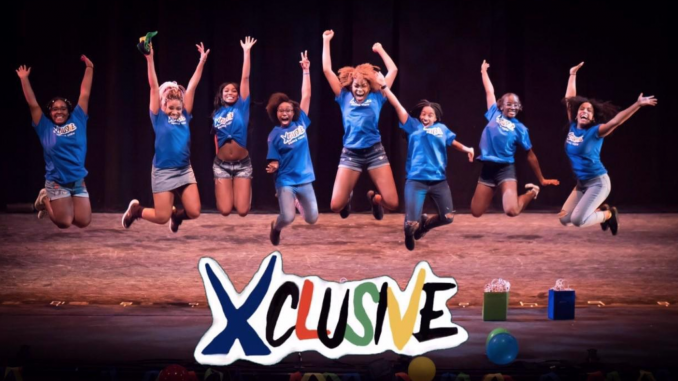 Kyora Wallace, Staff Writer |
One thing I've always loved to do is dance. Whether or not I'm good at it is up for debate, but I know many people who feel the same way. If you are interested in learning, I recommend the Xclusive dance crew. Xclusive is an Afro-Caribbean dance crew on campus and they know how to get a party started.  
Xclusive's mission statement is 'to expose members to a variety of cultural dance styles, to improve their dance and terminology and technique, their self-confidence…" I can say from personal experience that after going to one of their rehearsals and learning, I felt untouchable.  
Make no mistake; everything isn't all fun and games. They also promote physical fitness. They spend at least 15 minutes warming up, and the rest of the meeting is for teaching and practicing the dances. So, the entire time you're there, you will be getting a good cardio workout!
I spoke to current Xclusive member Tatyana Valentin, and she loves it. She said, "I love being in Xclusive because it serves as a release from the busy school days. At the end of the day, I get to blow off steam or let go of energy with my body. I'm also surrounded by people who are supportive and caring. It's also refreshing to start learning a new dance and discovering what your body is capable of."  
One important thing about Xclusive is the feeling of a community. I've only been to a few of their rehearsals but immediately upon arrival you feel like family, which Tatyana would agree with. "In Xclusive, we are a family," she says. "I know when I first joined, I was nervous about dancing in front of people who didn't know me, but Xclusive is very accepting, beginner or not. We make sure we grow together while listening and dancing to fun music."
Just like many of the other clubs on campus, Xclusive had to make some adjustments after the pandemic. They had their fair share of participation issues and problems while being virtual. Tatyana adds that "since Covid-19, we all have to wear our masks during practices, which is not the easiest thing to do when you're breathing hard from dancing." However, don't be discouraged. The Xclusive team is back and better than ever. She goes on to say, "Although it is difficult, it is nice to finally see all of our faces and dance together again. Besides that, we have gotten new members and new leadership, so seeing new faces is something to look forward to." 
Another thing about Xclusive is that they can put on a show. I've been lucky enough to attend a few performances over my four years here. A personal favorite of mine was Take a Trip with Xclusive. That show was travel and vacation-themed, so it was nice to see Palm Trees on stage while it was freezing outside. That show, like all the shows the crew does, was an all-around fun experience. The dances are well choreographed and so high energy that you'll want to dance along.  
You can catch the dance crew at their general practice meetings which take place on Thursdays at 7 p.m. in Lee Hall. See you there!