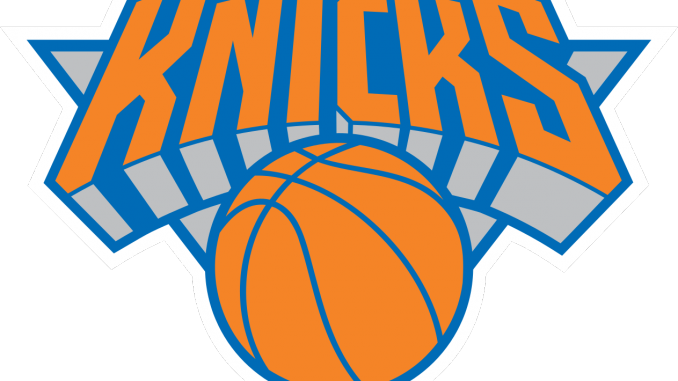 Derek Dimino, Staff Writer 
Only a few months removed from the 2016 offseason and already all the hype around the New York Knicks free agent "super-team" formation has vanished.
To add insult to injury, the Knicks organization is spending drastically more time addressing off-the-court issues, rather than the obvious problems that have plagued them this entire season.
The Knicks had a problem with Derrick Rose's unexcused game-absence about a month ago and the Phil Jackson/Carmelo Anthony relationship is always on the rocks. While this Knicks drama is nothing new, the front office is doing their best job to steal the show.
Only about a week ago, Knicks legend Charles Oakley was thrown out of Madison Square Garden by security in an ugly altercation, only minutes into the first quarter. Knicks owner, James Dolan and the Garden claimed that he was doing things he shouldn't have been doing, but Oakley is adamant he was watching the game of the ticket that he bought, entirely in peace. This back-and-forth continued until NBA commissioner, Adam Silver, stepped in and mediated a lunch between the two parties.
The Charles Oakley/James Dolan feud has been around since Oakley was in the NBA in the 90's; this is not the first time and will certainly not be the last time the two speak out against each other. You would think with Dolan's team being in such turmoil he would try to keep his personal vendettas away from the volatile Knicks organization and rabid New York media.
While fans were hoping for a playoff ready team by this time of season, what they got was a roster comparable to the Frankenstein Monster with Knicks President Phil Jackson starring as Doctor Frankenstein. Currently ranked twelfth in the Eastern Conference (23-34), the Knicks playoff hopes are dwindling.
With the NBA trade deadline being Thursday, February 23 at 3 p.m., we may see some movement on the Knicks team, especially involving three of the Knicks highest paid players. Phil Jackson is rumored to be interested in trading "The Boulevard of Broken Dreams," Carmelo Anthony to open up some cap room and bring some young new faces into the organization. Because of the no trade clause in Melo's contract, he must approve the trade in order for it to be processed, which may prove to be difficult. Melo has shown interest in going to either Los Angeles teams, as well as meeting up with his pal LeBron in Cleveland.
Though an Anthony trade would be unlikely, we could see some offseason pickups traded away. Mike Ortiz Jr. of DYST NOW claims Jackson is actively trying to trade Rose and Joakim Noah to the Timberwolves before the deadline. While the veteran, Rose, has been a decent point player this year, he becomes an unrestricted free agent at the end of the season, so the time for the Knicks to cash in is now. As for Noah, he has been overshadowed by 22 year old, Willy Hernangomez. While Noah is averaging almost nine boards a game, his salary ($17 million per year) to production (five points per game) do not balance out.
The Knicks are four games out of the playoffs with 15 games remaining this season. Though a playoff spot may be too much to ask for, with some moves at the trade deadline they could put themselves in a good position to have a solid foundation and plenty of money going into 2017 free agent market, headlined by Stephen Curry, Kevin Durant, Blake Griffin and Chris Paul. Not all hope is lost. #KnicksSuperteam2017.