Cady Kuzmich, News Editor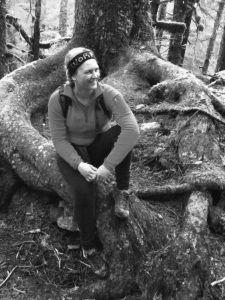 Rebekah Obenauer spent this past summer working as a sea kayak guide in Alaska- an opportunity that wouldn't have been possible if it weren't for the outdoor leadership program, a program currently being dismantled. For three months, Obenauer lived in a bus with no running water and washed her clothes in a nearby creek. The self-proclaimed introvert described how leading kayak trips helped her break out of her shell and grow as a person ,saying the experience "changed my whole life." She went on to say "Once you can get away from modern conveniences you start looking at what's important and who you are as an individual." That was when she knew how important outdoor education was to her.
Unfortunately for students like Obernauer, the status of the outdoor department at SUNY Oneonta is swiftly diminishing. With a dwindling faculty, little support from the college and limited class options, students interested in expanding their outdoor skills are out of luck. There is no outdoor leadership major and the minor has just recently been suspended. The department faculty is so small that current minors, like Obernauer, doubt there will be enough classes to fulfill the minor requirement before they graduate.
A senior environmental science major and outdoor leadership minor, Obenauer has written a petition to save the outdoor leadership program at SUNY Oneonta. The petition calls for the return of the outdoor leadership minor and more classes so that students can complete the minor. Obenauer has launched a Facebook page, "Continue Outdoor Education at SUNY Oneonta", in order to gain support for the program and her petition.
According to students and faculty alike, outdoor education has been denied the respect it deserves. Many belittle the program, arguing that the classes are "just for fun."
Since when have we frowned on classes that are truly engaging students? Do we value slideshow PowerPoint classes and textbook lessons more than life experience? While these classes may actually be some of the only enjoyable classes on campus, the skills taught in outdoor leadership programs are valuable in terms of survival and an increasingly competitive job market. Field sciences, biology and geology all rely on these skills. Outdoor leadership classes could give science students an edge, since people with the skills to backpack and scuba dive propel scientific discoveries to untouched places.
Obenauer explained what she has learned through her experience in outdoor leadership, saying "I know I can accomplish more than I would ever have thought…and its not because I know how to light a stove." She explained how the program's importance doesn't lie in individual skills like lighting a stove or setting up camp, but in the leadership and personal growth that comes along with it.