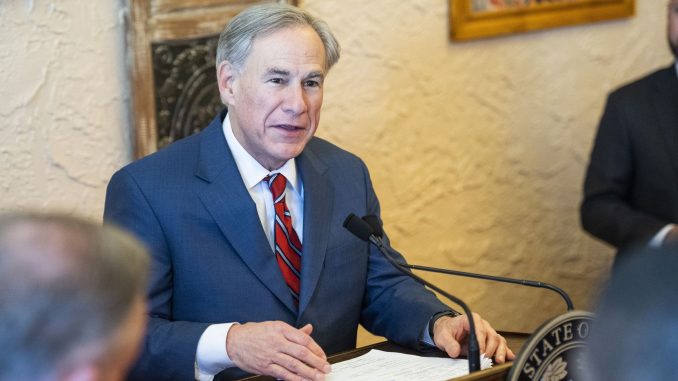 Andrew Dawson, Staff Writer |
Maryland is the latest state among others to begin lifting COVID restrictions. Governor Larry Hogan announced this past Tuesday that beginning today, restaurants will be open to 100 percent capacity and indoor and outdoor venues may open with 50 percent capacity. The state's mask mandate will remain in effect.
Other states have begun easing COVID restrictions and mask mandates as well. On Tuesday, Mar. 2, the governors of Texas and Mississippi announced they will be lifting their states' mask mandates and allowing businesses to fully reopen. The two states join 11 others in not requiring masks. Texas and Mississippi are reopening due to the decline of positive COVID cases, but officials have warned people that they do not have immunity from the virus and COVID is far from being over.
"We are at a critical nexus in the pandemic," said CDC Director Dr. Rochelle Walensky. "So much can turn in the next few weeks. […] Now is not the time to release all restrictions."
Texas Governor Greg Abbott made an announcement in the city of Lubbock, stating, "It's now time to open Texas 100 percent. […] COVID has not suddenly disappeared but state mandates are no longer needed." Gov. Abbott urged residents of Texas to continue to wear masks during high-risk situations, stating that "removing statewide mandates does not end personal responsibility." All COVID-19 restrictions were lifted for Texas on Mar. 10.
Shortly after Gov. Abbott's announcement, Mississippi Gov. Tate Reeves announced that they will also be lifting the statewide mask mandate and removing restrictions on all businesses. Reeves said, "I am replacing our current orders with recommendations. The only rules that will remain in this order are a capacity limit of 50 percent on indoor arenas and those that govern K-12 schools." Reeves also tweeted, "Our hospitalizations and case numbers have plummeted, and the vaccine is being rapidly distributed, it is time!"
"Executive orders that interfered with peoples' lives were the worst, but the only possible intervention for much of last year, Gov. Reeves further stated. "Now we are putting our focus towards rapid vaccine distribution. We are getting out of the business of telling people what they can and cannot do."
Other states have slowly began to ease restrictions. On Mar. 10 New York Gov. Andrew M. Cuomo and New Jersey Gov. Phil Murphy announced that New York City and New Jersey indoor dining will expand to 50 percent capacity beginning Mar. 19. California health officials announced on Mar. 5 that outdoor stadium, ball parks and theme parks will be allowed to open on Apr. 1, but only to California residents. Attendance will be limited. Washington Gov. Jay Inslee said the state will move to Phase 3 of its reopening plan on Mar. 22, allowing indoor restaurants, gyms, movie theaters and other indoor settings to open to 50 percent capacity.
The CDC reports that about 54 million people have received at least one dose of a COVID vaccine, including 27.8 million who are fully vaccinated. However, the COVID-19 pandemic is still not over. While U.S. COVID cases have gone down more than 70 percent in the past two months, there is still a current average of about 2,000 deaths and 68,000 cases a day.
Federal and CDC officials are urging state officials and citizens to be careful because their actions during the pandemic can still negatively impact the health of others. Dr. Walensky made it clear that lifting COVID restrictions is not a good idea: "The next month or two is pivotal with how this pandemic goes as we scale up vaccinations, we have to decrease the amount of the virus and that is circulating as we are trying to vaccinate all of the public."