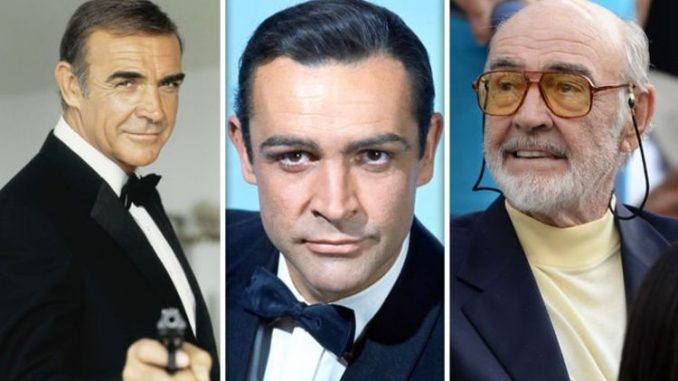 Andrew Dawson, Contributing Writer |
Sean Connery passed away at the age of 90 years old on Oct. 31, according to his family. His son Jason Connery said, "We are working at understanding this huge event as it only happened so recently, even though my dad has been unwell for some time. It's a sad day for all who knew and loved my dad and a sad loss for all people around the world who enjoyed the wonderful gift he had as an actor." Connery said his father "had many of his family in the Bahamas" when he passed. Connery's family say he died peacefully in his sleep.
The Scottish actor was best known for his portrayal of the famous character James Bond. Connery was recently voted the best James Bond actor in an August Radio Times poll in the United Kingdom. He received 56 percent of the 14,000 votes. The producers of James Bond, Michael G. Wilson and Barbara Broccoli, praised Connery by saying, "he was and shall always be remembered as the original James Bond whose indelible entrance into cinema history began when he announced those unforgettable words, The names Bond… James Bond."
The producers later said, "He revolutionized the world with his gritty and witty portrayal of the sexy and charismatic secret agent. He is undoubtedly and largely responsible for the success of the film series and we shall forever be grateful for him." Connery appeared in other successful films like "Goldfinger" (1964) and "The Rock" (1996).
Sean Connery's acting career lasted over seven decades, and he was awarded an Academy Award for his performance in "The Untouchables" in 1988. Connery also appeared in the third Indiana Jones film, taking on the role of Indiana's father, Henry Jones. Harrison Ford paid tribute to Connery in an interview with the New York Times by saying, "He was my father, not in life but in 'Indy 3.' You don't know pleasure until someone pays you to take Sean Connery in a ride in the side car of a Russian motorcycle bouncing along a bumpy, twisty mountain trail and getting to watch him squirm." Ford also stated, "God, we had fun – if he's in heaven, I hope they have golf courses. Rest in peace, dear friend."
Daniel Craig, who has also played Bond, stated, "He defined an era and a style. The wit and charm he portrayed on screen could be measured in megawatts; he helped create the modern blockbuster. He will continue to influence actors and filmmakers alike for years to come. My thoughts are with his family and loved ones. Wherever he is, I hope there is a golf course."
Sean Connery was a groundbreaking actor and an inspiration to many. Throughout his career, Connery received an Academy Award and three Golden Globes. He received the U.S. Kennedy Center Honors lifetime achievement award in 1999. Connery was also knighted in the 2000 New Year Honors for his services to cinema. He was voted as the "Sexiest Man Alive" by Peoples Magazine in 1989 and was voted the "Sexiest Man of the Century" in 1999. Sean Connery was a historical actor and he will never be forgotten.