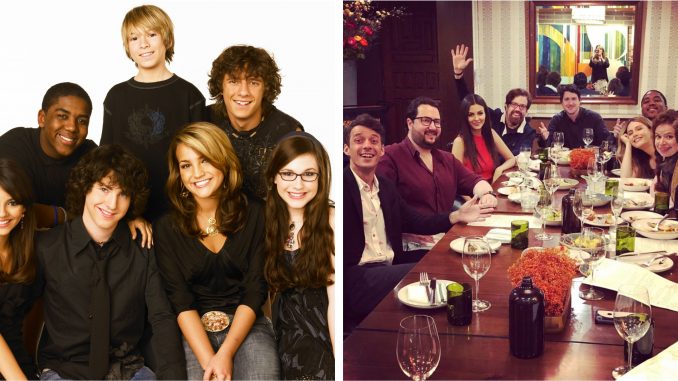 Andrew Dawson, Contributing Writer |
There have been rumors of a reboot of the famous Nickelodeon show "Zoey 101." Rumors were speculated by fans after Jamie Lynn Spears recreated the original theme song for the show. The song was released on Thursday, Oct. 22, which also showed a music video featuring the majority of the original cast and even Spears' daughter.
In a recent interview with CNN, Spears said that she constantly gets asked by fans of the show if there will be a "Zoey 101" reunion, which was why she recreated the theme song. Spears stated, "It was just an overwhelming amount of people asking for some "Zoey 101" content. With not being able to fully go into production with anything or move forward as fast as we would like, I said we have got to give them something. So, I started thinking can't we just re-do the song? A mini reboot reunion in three minutes and thirty seconds." Spears said, "discussions are underway but it's about finding the right balance."
Spears believes there will be a reboot of the show in the future, saying, "Those conversations are definitely being had in a creative sense and figuring out how we would marry the Zoey we grew up on to the Zoey today, and doing it correctly. We don't want to put something out there just for the sake of putting something out there. I think this video was a good introduction to the safety precautions you have to take with production."
The music video called "Follow Me" featured original cast members Erin Sanders, Matthew Underwood and Chris Massey alongside Spears. The video showed the cast members playing on the set of the original "Zoey 101" show. They were riding their bikes, putting a wig on a mannequin and serving a young couple a platter of fake sushi. There were also a group of young influencers in the video including, TikTok star Dixie D'Amelio, "Dance Moms" alum JoJo Siwa and Mexican pop star Sofia Reyes. There are rumors of these actors taking the roles of the original characters in "Zoey 101," but it has not been confirmed. Spears has said that she would like to reprise her role as Zoey in the show.  
Fans on social media are wondering if the rumor about the "Zoey 101"  reboot is fake. The rumor is real as the cast and production team are trying to take the next step in recreating the popular show. As of now, there is no release date for the show. All fans have been told is the crew members are trying to figure out the next step for the "Zoey 101" reboot. Fans are now waiting to hear what will happen next.