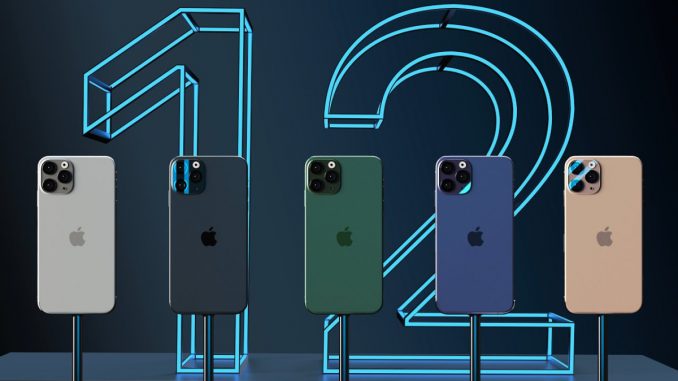 Andrew Dawson, Contributing Writer |
Apple announced the release of the new iPhone 12 alongside the iPhone 12 Mini during the company's October 2020 virtual event. The pre-order date is Friday, Oct. 16 and will be available in stores on Oct. 23. Pre-order for the iPhone 12 Mini will be available on Nov. 6 and will be in stores on Nov. 13. The iPhone 12's starting price is 799 dollars and has 64 gigabytes (GB) storage. The iPhone Mini's starting price is 699 dollars and has 64GB storage. Both phones will feature 5G technology.
Apple took customization to the next level as the phones will have five different aluminum finishes including black, green, red, blue and white. The iPhone is featuring its new iOS 14 software, delivering new ways for users to customize their home screen. This feature allows users to have the opportunity to add different sizes to apps on the home screen. This improvement also features a new app library that will automatically organize a user's apps allowing for easier access.
Apple created a new A14 Bionic chip which improves picture and video quality. It is accompanied by a new dual-camera system, providing a wide camera option. This improvement makes pictures 27 percent lighter in low-lighted areas. Apple created a new version of night mode; it's new feature automatically changing picture quality through improved brightness and contrast in any setting. The iPhone 12 offers new high definition technology (HDR) which makes pictures nearly two times brighter than its predecessor. Apple's Senior Vice President of World Marketing Greg Joswiak said, "We're once again pushing the boundaries to deliver incredible computational photography advancements. Available in two great sizes, iPhone 12 and iPhone 12 Mini take design to a new level in a new form factor that's as beautiful as it is durable and makes it easier than ever for customers to find the perfect iPhone to fit their lifestyle."
The A14 Bionic chip is now the fastest data chip in the world running on a five-nanometer process. The chip is 50 percent faster than any other due to the speed of the central processing unit (CPU) and the graphics processing unit (GPU). This allows users to have better battery life and a better-quality gaming experience. A14 Bionic also features a 16-core Neutral Engine, capable of producing 11 trillion operations per second.
The design of the iPhone 12 has a 6.1-inch screen and the iPhone Mini has a 5.4-inch screen. The iPhone Mini is the thinnest, smallest and lightest smartphone in 5G history. It is designed to have the same technology as the iPhone 12 in a more compact size. Both phones are water-resistant up to six meters and for 30 minutes and are guaranteed to be protected by everyday spills including soda and coffee.
Apple's most advertised improvement is faster upload and download speeds in their new smartphones. The new use of 5G boosts higher quality FaceTime calls and video streaming. 5G makes the iPhone 12 reach up to four Gigabytes Per Second (GBPS). This software also features a Smart Data Mode, extending battery life, balancing data usage, speed and power in fast time.
Apple will be going green as they plan to have zero climate impact with 100 percent carbon-neutral products by the year 2030. The iPhone 12 was the first step towards their goal as it was made to help the environment by utilizing rare earth elements in all magnets, including the iPhone 12 camera.
Apple's new products will be available for iPhone fans before the holidays.