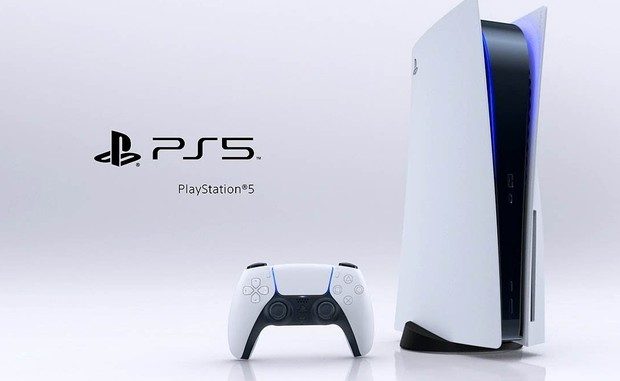 Andrew Dawson, Contributing Writer |
Sony recently announced its new PlayStation 5 to be released on Nov. 12. Sony's next generation console offers two different models, including digital and traditional PlayStation editions. The digital version does not offer a hardware disc slot and the starting price is 399 dollars. The traditional edition offers the disc slot, the starting price is 499 dollars. Pre-order for the console became available on Sept. 17.
Feedback from Sony's customer base helped point out issues with the previous PlayStation installations, allowing the company to fix mistakes for the upcoming console. The PS5 has a new solid-state drive (SSD) processor that makes load time for videogames faster than the previous console. Sony described the new processor as "experiencing lightning-fast loading" for your favorite games. Fans will now be able to play their games instantaneously and do not have to wait for inconsistencies in upload speeds. With speeds up to 120 frames per second, the new processor will reduce bad internet connections and make games more lifelike. Sony also improved on their optical drive as the PS5 offers a new optical drive that has ultra HD blue-ray. This improvement allows consumers to play videogames and movies in 4k resolution, a feature that the PS4 lacked.
Sony emphasized the PlayStation 5's newly run hard drive. The hard drive has 825 gigabytes (GB) of storage, alleviating the problem with its predecessor. The PS4 only had 500 GB of storage, making customers buy external storage for their PlayStation. The new hard drive ensures that more data in games can be saved without buying any extra storage. PS5 is also backwards compatible with the PS4, meaning customers can play PlayStation 4 videogames on their new PlayStation 5. The previous model's DualShock controllers also are compatible with the PS5 if you are playing a PS4 game, but they are not compatible with the new PS5 games.
Sony's most featured improvement is "ray tracing." Ray tracing helps make lighting and graphics more realistic, giving customers a more authentic experience while playing the PlayStation 5. Ray tracing focuses on creating reflections and shadows in supported PS5 games. Sony is featuring their new PlayStation with HDR, or high dynamic range, technology. HDR optimizes the best exposure settings while your image is being processed, a feature common with iPhone users. Apple made this feature to create better picture quality in their phones. Sony incorporated this idea to focus on making better picture quality in PS5 videogames.
The PlayStation 5 controllers now have haptic feedback in the L2 and R2 shoulder buttons. Sony claims that the haptic feedback improves these buttons to have more tension while being used. This is important because gamers can now feel the tension in their actions, like drawing a bow to shoot an arrow. The new DualSense controller has a built-in microphone, making talking to your friends easier than ever. This built in microphone is another way to talk to fellow gamers, without having to buy a headset for your PlayStation. Sony added the built-in microphone to continue to make accessories cheaper for the PlayStation 5. The DualSense controllers replaced the share button with a new create button. This create button is intended for gamers to be able to share their gameplay content to friends and other platforms like social media and YouTube.
The PS5 can be pre-ordered from different companies including GameStop, Walmart, Target, Amazon and Sam's Club. So, if you are a PlayStation fan, you still have time to pre-order the new console.