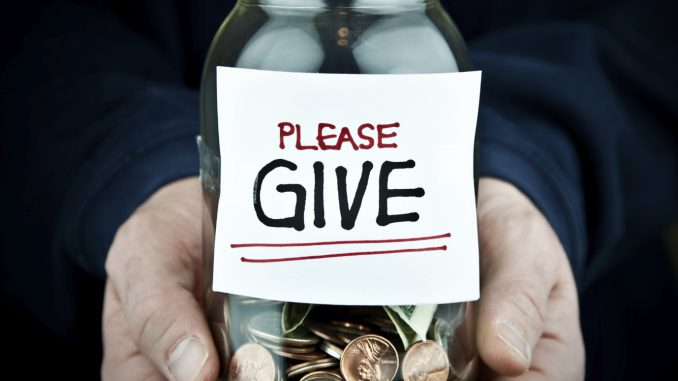 Michelle Barbero, Staff Writer |
As news coverage of the two devastating hurricanes, Harvey and Irma, begins to diminish, the motivation to continuously help the people who were affected by these disasters has only boosted. Student-run fundraisers have been and will continue to be taking place throughout the remainder of this Fall 2017-Spring 2018 school year.
To date, the hurricane relief efforts have encompassed a variety of unique fundraising ideas. On October 14, there was a badminton tournament at Chase Gym, hosted by the Badminton Club. Hillel hosted a jewelry trunk show at Hunt Union on October 19. The National Residence Association sold caramel apples and shower bombs October 25-27 at Hunt Union.
There are many upcoming chances to contribute to this cause.
On November 14, there will be a charitable dinner from 5:30-7:00 p.m. at Martha Pratt Suite, HECO. Reservations are required to attend this event. A dinner costs $35, and $20 from the price of the meal will go toward hurricane relief efforts. For more information, contact Oscar Oberkircher at [email protected].
Additionally, there are ping pong balls being sold at Higgins Hall. If anyone is interested,  email [email protected].
Aside from attending events, there are other ongoing opportunities to assist those in need. Taylor Held will be collecting returnable bottles and cans until April. If you would like to donate your leftover recyclables, email Held at [email protected].
Sodexo and SUNY Oneonta Auxiliary Services have put out donation jars at Mills Market Place and Seasons Café. There will also be a donation jar at Starbucks, located in the Hunt College Union. Starbucks has agreed to donate 2 cents from every cup of coffee sold during the month of November. The money that is raised will be sent out at the end of the Fall and Spring semesters.
Students do not have to be a part of a specific club to contribute to the efforts. Linda Drake, Executive Director of the SUNY Oneonta Center for Social Responsibility and Community (CSRC), explained that anyone can drop off money at CSRC so that the funds may be deposited into a Student Association account dedicated to hurricane relief.
Drake encouraged students to "plan a fundraiser and let CSRC help you make it larger!"
Don't be afraid to put ideas out there, because students have come together to support each other's events. If you would like to get involved or donate to those in need, email [email protected].
All of the money that is donated through CSRC will be given to One America Appeal and Oxfam America.
One America Appeal was created by all five of the living former United States Presidents in an effort to motivate the citizens of America to help out with the relief efforts for Hurricane Harvey. Since this organization's establishment, it has expanded to support victims of Hurricanes Irma and Maria.
Oxfam's mission statement is "to create lasting solutions to poverty, hunger, and injustice."
Oxfam is currently aiding Puerto Rico by meeting their most urgent needs and advocating in Washington for their supply and rebuild. In Puerto Rico, millions are still struggling to survive without power, potable water, and consistent supplies of food, fuel, and medicine.
Drake hopes to raise at least $10,000 by the end of April. Student Hurricane Committees meet every Wednesday at 8:00 p.m. at CSRC.
Drake gave an open invitation: "Anyone is welcome to come and ask any questions or come with ideas. Remember, together, we can do it!"