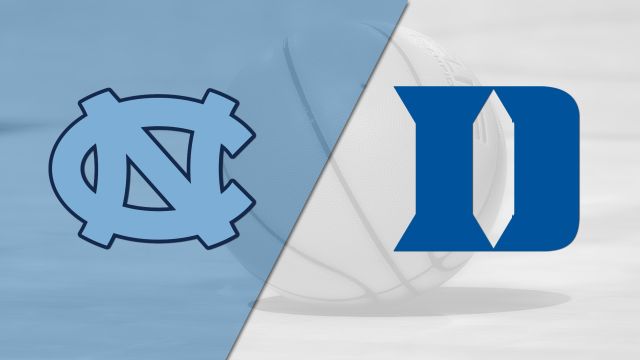 Wyatt Cushman, Staff Writer | 
Both Duke and North Carolina's men's basketball teams are used to playing in big games and big moments much like their game at Cameron Indoor Stadium on Thursday night. However, this year has seemed different for both programs leading up to their anticipated matchup. The preseason polls had each team ranked in the top ten, with Duke at number one and North Carolina at number six. They were both set for another run to the Final Four, and expected to walk through the regular season schedule. What has played out has not been ideal for either school.
Mike Krzyzewski and the Duke Blue Devils have been on a roller coaster ride all season long. After their game on December 21 in a win against Elon, star guard Grayson Allen was suspended by Coach Krzyzewski for his third tripping incident in the last two years. "Unacceptable" was how the coach described it when asked about the incident. Then the team lost four of seven games, an unheard of stretch for one of the best basketball programs in Division I basketball. In the middle of that same stretch, Coach K left the team to have back surgery and missed seven games, giving the Blue Devils yet another hurdle to jump over.
North Carolina has had much less to endure on their road to this point, but they too have not breezed through the season as people expected them to. Junior forward Theo Pinson was sidelined before the season even started after fracturing his foot in late October. UNC then got off to a 7-0 start before losing on the road to a ranked Indiana team, which did not worry their strong fan base. However, a loss on December 17 to Kentucky, where they surrendered 103 points may have left some fans questioning their defensive intensity and team spirit. Next were two losses within their own conference to unranked Georgia Tech and Miami. Those two losses alone were enough to have anyone associated with North Carolina pulling their hair out.
Then came a huge game between the two programs on Thursday night, each looking to prove they had put their previous struggles behind them. Over the last 96 meetings, each had won 48 games and had scored 7,437 points. It was a safe bet that this most recent game would be a good one. At halftime, Duke clung to a slim 40-39 advantage, and would hang on in the second half to win 86-78 behind a great performance from sophomore guard Luke Kennard who had 20 points, four rebounds and three assists. This game was a huge test for both schools to see where they stack up against each other. As we head into March, we can't be sure either is where they want to be, but it will be fun to watch these two teams battle it out in the final regular season game on March 4 and beyond into the postseason.