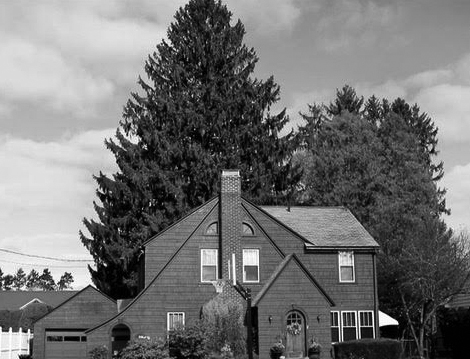 Barbara Prempeh, Staff Writer
Each year since 1933, 30 Rockefeller Center Plaza has practiced its tradition of finding the perfect Christmas tree for New York City all over areas in Connecticut, New Jersey, Ohio, Vermont, and even upstate New York.
This year, the Christmas tree comes from our very own community. The 94-feet tall and 56-feet wide Norway spruce comes from the backyard of Angie and Graig Eichler.  The Eichlers both work at SUNY Oneonta;  Angie is an Associate Director of Campus Life and Graig is an Associate Director of Business Services.
This tree will be the second largest tree used by Rockefeller Plaza since 1931, weighing in at 14 tons.
They never pictured their very own backyard tree to be on display for the world to see. 
"Its like a fairytale," said Eichler.
The large Norway Spruce at 72 Country Club Rd. in the town of Oneonta was selected to be the 2016 Rockefeller Christmas Tree when a scouter knocked on the Eichler's door back in April. The tree has been in the Eichler backyard since they moved in 12 years ago.
"People in Oneonta feel special that it comes from our very own community. It's a unique once in a lifetime opportunity that puts Oneonta on the map," he said.
The tree has provided fond memories for the Eichler family and it will now contribute new memories to the NYC tradition. Their son, Brock, who is now 19, oftentimes played stickball as a child and used the tree as a second base.
"It's a win/win situation," said Eichler, "[it] gives us space in our background and we are happy and thankful to contribute to the center."
The Norway Spruce—which was cut down on Friday, November 11—arrived in Midtown Manhattan on Saturday night, November 12. The Eichlers were among a group of onlookers who anxiously waited for the tree's arrival at the center plaza.
On November 30, Rockefeller Center will hold a live broadcast of the 84th Christmas tree lighting from 7 to 9 p.m. The tree will be lit with 50,000 multicolor LED lights and topped with a star adorned with 25,000 Swarovski crystals. The tree is expected to be on display until January 7, 2017.
After the holidays, the tree will be donated and converted into lumber for Habitat for Humanity.