World News
Patrick Wolff
Staff Writer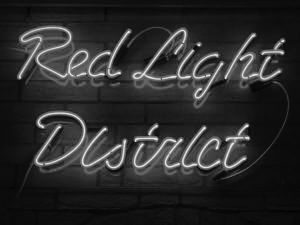 In a report released in May of 2013, the United Nations Human Rights Council suggested legalizing prostitution as a way to combat human trafficking, AIDS and HIV. Although the UN has not officially recommended that countries around the world legalize prostitution, they have stated that doing so could create safer conditions for sex workers around the world. While ending human trafficking was the central focus of the report, the potential benefits that legalizing prostitution could have on the prevention of HIV and AIDS were also considered.
Public opinion on the idea of legalized prostitution is split. On one side are those who have praised the UN's recommendation and their efforts to improve working conditions for sex workers. On the other side are those who fear that legalizing prostitution may not have the intended effect on human trafficking.
Many have expressed support for the UN's suggestion, claiming that the criminalization of prostitution has led to the institution of laws that are detrimental to the lives of people in the sex-business. Laws that restrict access to condoms, HIV services and other types of health services can increase the chance of sex workers contracting and spreading disease. Supporters of the UN's latest recommendation argue that laws passed in countries where prostitution is illegal often discriminate against sex-workers and ultimately do more harm than good.
Although many agree with the UN's recommendation, the prospect of legalizing prostitution has been met with heavy criticism. Some people fear that legalizing prostitution may make combating human trafficking, one of the fastest growing criminal industries in the world, more difficult. With certain laws no longer in place, criminals involved in human trafficking may be able to find new ways to exploit the system and avoid trouble with law enforcement. Others have expressed concern that the legalization of prostitution would condone the poor conditions and treatment of prostitutes.
Currently, prostitution is illegal in 109 countries, legal in 77 countries and partially legal in 11 others, including the United States. While no country has yet followed the UN's advice and begun taking steps towards legalizing prostitution, the international organization has stuck with its initial statement, claiming that the legalization of prostitution could potential improve work and safety conditions for sex workers.