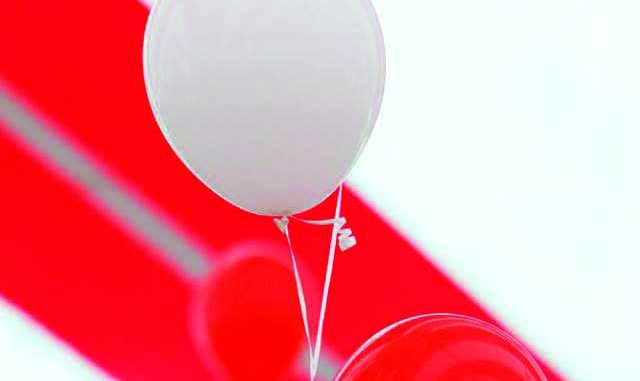 Melissa Rosman, Editor-in-Chief
Friday, September 20, 2013 marked the annual family and alumni weekend at SUNY Oneonta. Oneonta welcomed alumni and families Friday evening with fireworks illuminating campus. The campus flooded with alumni visiting and parents anxious to see their children whom they dropped off nearly a month ago. Saturday, September 21, SUNY Oneonta had planned numerous events for families and students to take part in. That was, until the campus-wide power surge.
At approximately noon Saturday, Oneonta sent out a campus wide broadcast, stating the regional-wide power-outage taking place. Due to the fact that this was a regional failure, Oneonta's director of communications Hal Legg commented, "The college is not a reliable source of information. What we understand from the utility company is that an insulator on a transmission line failed." Little information regarding the areas affected by the power outage was released. However, it is known that not all sections of Oneonta's town were affected.
Published on SUNY Oneonta's Facebook page, sources released and confirmed information to the college saying that the cause of this region wide outage was due to a fault in a transmission line that directly impacted campus. The inconvenience caused multiple activities to be shut down due to the lack of electricity and amenities. These events included the Martin Mullen Gallery, science discovery center, wrestling clinic, Tobey Hall reception, Chase pool, planetarium shows, Hunt Union craft fair and the EOP networking event.
Regarding the cancellation of events, Senior Lauren D'Arco said, "My mom and I were really looking forward to attending the craft fair. It's kind of an annual thing we do together during family weekend. We were both really disappointed to find out that it was cancelled. I do however understand safety was first priority and I'm glad Oneonta was prepared to make everyone feel comfortable."
Not only were events cancelled throughout the day, but the dining halls were also closed and building card access was suspended. Hot water was not available in some buildings on campus during this emergency. Dorm buildings were basically non functional for a few hours during the day due to lack of essentials, though students were most concerned about their access to food.
Freshman Kiki Sussman said, "My parents hadn't arrived yet, I had no food in my room and I just wanted to eat a light lunch. Due to the closing of the dining halls that was not a possibility. Good thing my parents did come up. I felt bad for the students without that option."
Throughout the day, SUNY Oneonta released statements on their Facebook and Twitter pages to update students on information concerning the outage. The pages mentioned step by step what they were working on first, so students and families were well informed on the progress and the steps SUNY Oneonta was taking. Their main priority was to reinstate dining hall access so that students wouldn't be without food.
Oneonta's emergency operations center (EOC) stayed in close contact with the social media chairs for the Oneonta page and therefore, the updates were frequent, accurate and informative. Oneonta's primary goal during the emergency was to keep the families and students on campus safe. The closings and cancellations were all crucial to the safety of the people on campus. Oneonta did provide alternate activities to the cancellations as well. In the quad, there was a family BBQ and entertainment including face painting. Sports games occurred all day and walking tours of campus were also being provided for families.
Since the outage was region wide, SUNY Oneonta had little control over the time it took to reinstate power on campus. The power was restored around 2:30 p.m. According to Legg, after power was restored, "the college inspected and in some cases reset systems such as HVAC, plumbing, fire alarms, elevators, card access, site lighting, emergency lighting, clocks and IT equipment to bring them back on line." The college remained working to bring all systems back to normal during the rest of the day, through the evening Saturday. Legg added, "With a handful of exceptions, this work was completed shortly before 8 p.m. Saturday."
Nighttime events were not cancelled and went on as planned; the campus was fully functioning including residence and dining halls. Sunday family weekend events were also not affected by the loss of power Saturday afternoon. Oneonta's EOC team worked to maintain safety and order on campus and to resolve all issues facing the campus emergency.